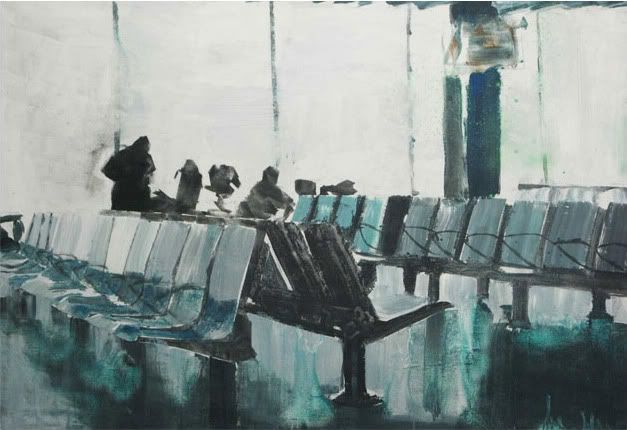 "Airport", 200x140cm, 2010
Sedlecky's work shows that even in the broadest of brushstrokes you can create an immense atmosphere. The great cityscape subjects are by right given a large scale to be represented on, and I feel that it wouldn't have had the same impact on a smaller scale. As I walked into the room where his paintings were mounted I couldn't help but stop and look, to admire the colour and the shapes the brushstrokes formed in the appealing compositions. I could tell that other people felt the same way, with a queue forming in front and behind me of people staring at the work.
My favourite piece was definitely "Airport", as for me it really captured the essence of an airport and the brushstrokes confirmed the feeling of constant movement and busyness within it.